Awesome Website Guys is a digital business partner that specializes in building, designing, securing, maintaining, and optimizing websites to achieve peace of mind for businesses.
Industry:
Website Designing
About Awesome Website Guys
Awesome Website Guys is a digital business partner that specializes in building, designing, securing, maintaining, and optimizing websites to achieve peace of mind and online success for small businesses around the world. Our talented AWG team consists of over 40 skilled members that specialize in engineering, marketing, optimizing, consulting, and building WordPress websites. At AWG, it's our goal to drive more online transactions than any other web design agency and provide awesome websites for every business we work with.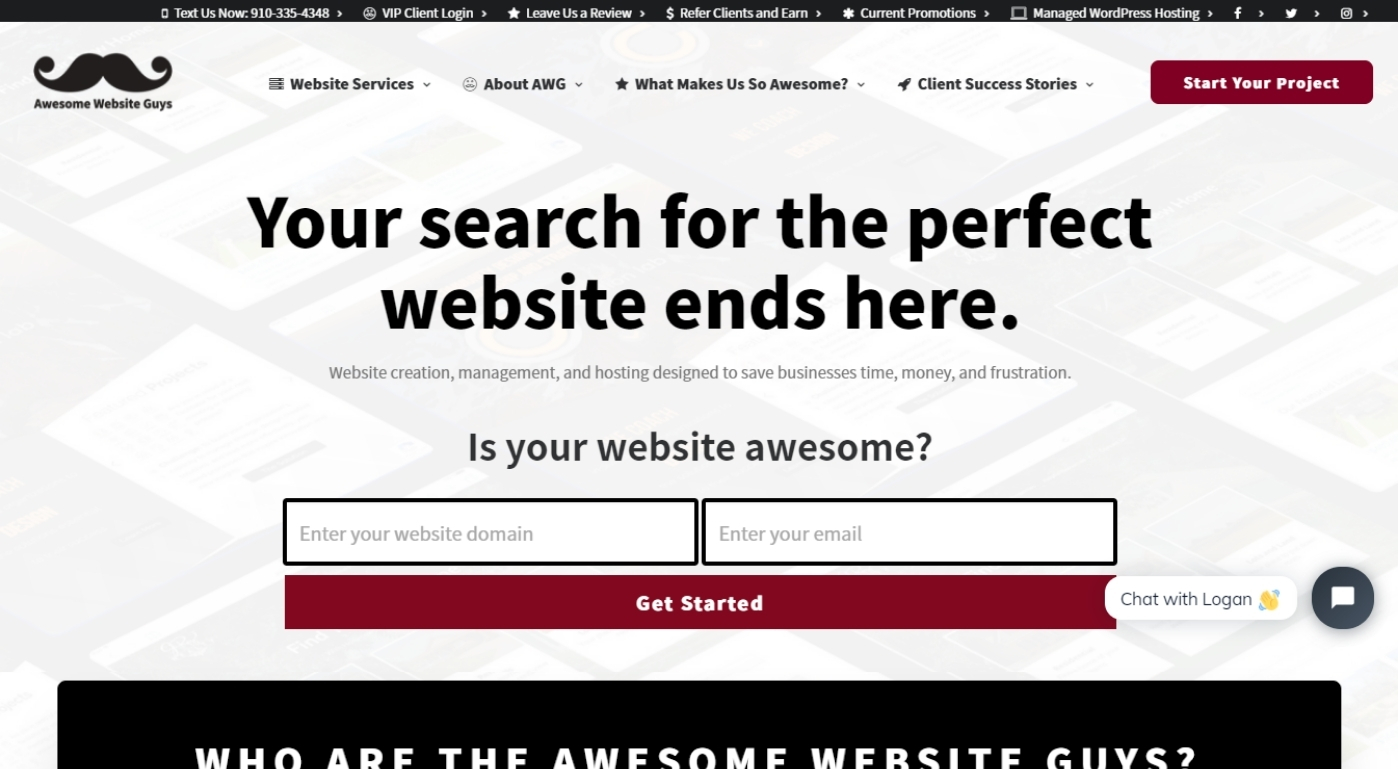 Our Chief of Awesomeness, Logan Lenz, aims to grow an awesome culture. Logan says, "I want every single one of our team members to feel pride in the smiles we bring to every single human we interact with. We are fortunate enough to offer joy to our clients and their customers every day." Indeed, this passion and joy that we put into making websites awesome for clients allow us to provide high-quality digital services and lightning-fast tech support to every small business we work with and establish lasting partnerships.
What are the requirements for building the Brunswick Country Project ?
Awesome Website Guys was hired to build and design a personalized, responsive event website for a Brunswick County, NC arts council. This website's purpose is to help support, sustain, and grow the arts in Brunswick County, NC, so that the county's diverse residents can enjoy and appreciate cultural events and art education year-round. To achieve this goal, our client's website allows visitors to easily lookup and view local art events on their Events page.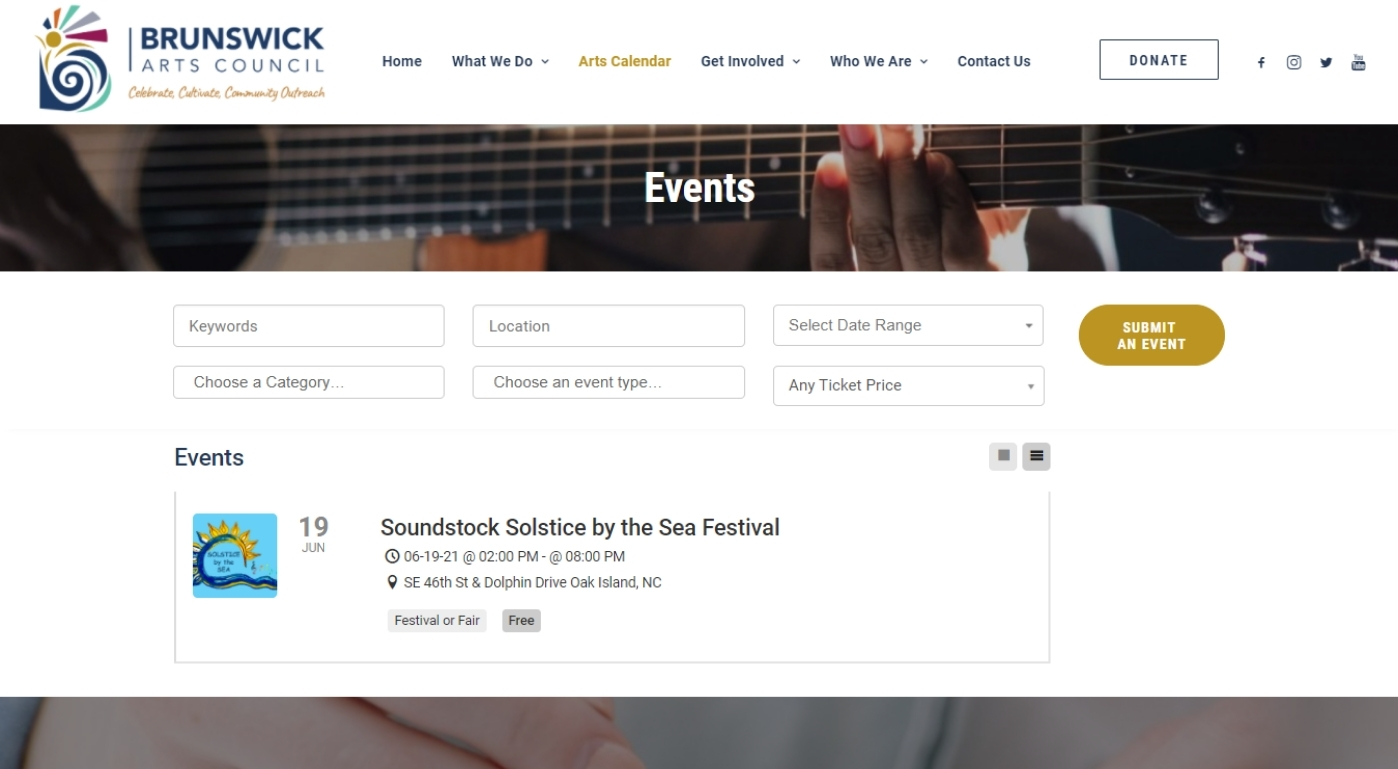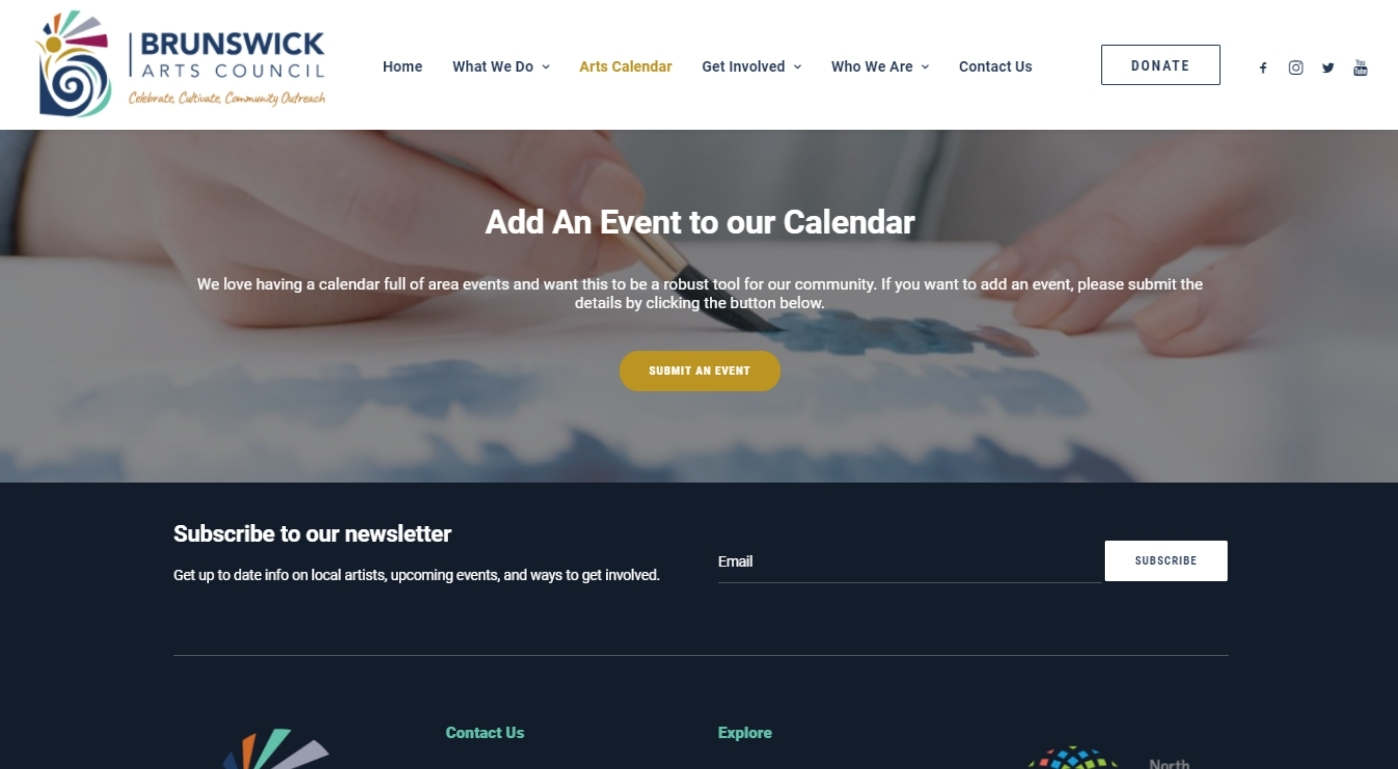 Our client's site is unique because of the diverse range of people that come together to enjoy art. Our client site's members include artists, business owners, and local residents that are passionate about art and strive to help others participate and learn about art. By offering an easy, straightforward way for site visitors to find and learn about art events, our client is able to ensure that the preservation of art continues for future generations of Brunswick County, NC, and surrounding coastal communities.
How Awesome Website Guys came across our desired Plugin
Awesome Website Guys have used WP Event Manager in the past with very positive results and experiences. Therefore, it made sense to use this reliable plugin again for our client that needed an event management application. Our client needed a fully functional event management solution that would be easy to maintain and change, as not all plugins have a minimal learning curve.
Aside from ease of use and functionality, our client's site needed a plugin that would work well with their WordPress website and other plugins. There is nothing more frustrating than doing research, finding a good plugin, installing and activating it, and then finding out it doesn't work well or conflicts with your current site setup. This can cause a site to break or affect the site functionality. Luckily, WP Event Manager works well with WordPress and other applications and is regularly tested and updated to ensure it maintains functionality and usability for site owners and their clients.
How Awesome Website Guys end up picking up a WP Event Manager?
Awesome Website Guys have used WP Event Manager before with fantastic results in the past. Therefore, it was only logical to use this highly-rated plugin again for this client that needed an event management application. Our agency has used this plugin for a while, which we discovered through online research for the top WP event plugins. The fact that you provide an all-in-one event management solution with high ratings, helpful features, and developer-friendly functionality is what made your plugin stand out among a sea of plugins. This is our go-to event management plugin for all of our event client sites.
WP Event Manager Has Been a Lifesaver
After transitioning to WP Event Manager, the event management process became more streamlined and less time consuming compared to previous plugins. Whenever you can save time and frustration, it is worth changing to a better product. The most beneficial features of this plugin include the frontend forms, which allow our team to easily customize and organize clients' events, as well as the search filters that make it painless for site visitors to look up and find relevant art events.
Instead of scrolling through dozens of random event results, WP Event Manager provides user-friendly search and filter features. Indeed, site visitors can quickly refine their searches by typing in keywords and locations, as well as selecting specific date ranges, categories, event types, and ticket prices. This saves visitors time, energy, and frustration because no one likes a website that makes it difficult to find what they are looking for. As any WordPress expert knows, when site visitors have a positive user experience, they are more willing to stay on a site longer and tell others about the site.
WP Event Manager fully functional, all-in-one event management solution for all client's websites: You Also Get a Powerful Dashboard.
We highly recommend this plugin to other digital agencies in need of a fully functional, all-in-one event management solution for their clients' websites. You can manage the plugin from both the frontend and backend, so you have flexibility regarding how you want to customize this amazing, lightweight plugin.
Unlike other plugins, WP Event Manager is fully responsive and compatible with any screen size that your clients' visitors use. In an age of more and more mobile users, having plugins that will not conflict with your clients' the site-responsive design is an absolute must. Furthermore, since it is an open-source plugin, you can implement custom code to ensure it meets your clients' needs beautifully. However, you can also skip customizing the plugin, making it a great "out of the box" option for clients.
WP Event Manager makes it easy to organize event listing websites, as it offers ticketing, calendars, and other helpful WordPress tools to manage our client's site on both the frontend or backend.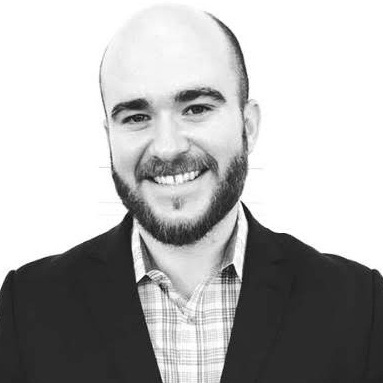 Like many WP plugins, WP Event Manager provides an event dashboard for developers and site owners. AWG appreciates having a central location to view and edit various upcoming and/or past events, as this saves us so much time and energy. It's clear that the developers behind this plugin put a lot of time, care, and thought into building a streamlined event management plugin. Furthermore, it's so refreshing to use a reliable plugin that is regularly updated and provides customer support and helpful documentation. Keep up the great work, WP Event Manager. Awesome Website Guys will continue using your event management plugin for our client event sites.