Ashley Bale is a UK based IT Services Company owned by Mr. Ashley Bale. Delivering bespoke web sites, SEO, Digital Marketing & high performance digital strategies.
Ashley Bale is a UK based IT Services Company owned by Mr. Ashley Bale. Delivering bespoke web sites, cloud web hosting, apps, digital content, SEO, marketing, IT support & high performance digital strategies.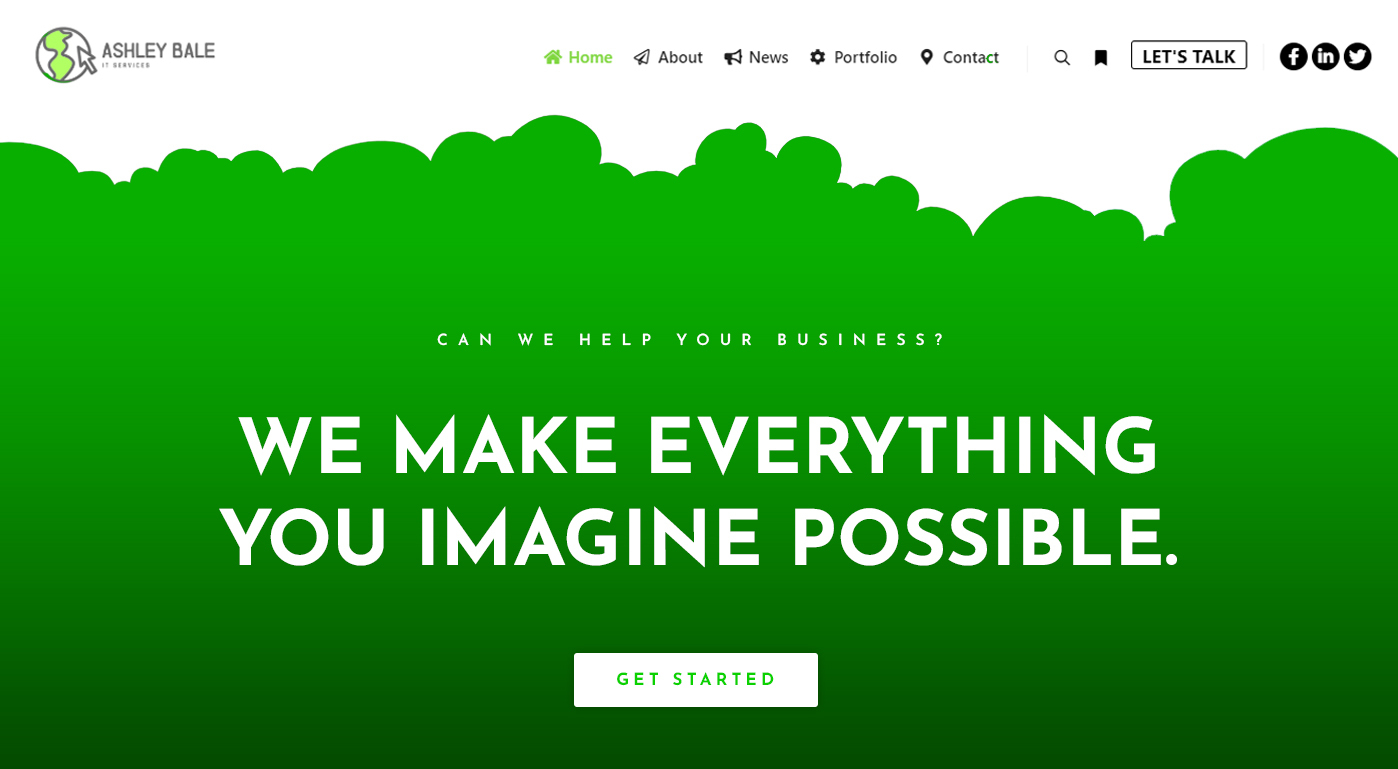 Housing Sector Project developed at Ashley Bale
Ashley Bale was hired to develop a fully functioning, lightweight, and responsive website for a housing sector that should demonstrate what the housing associations do? And what is it like to work in this sector?
The purpose of the project was to attract new talent and let them know about the experience of employees currently serving in the housing sector through their blog posts, interviews, and personal stories. And the most important one was to provide the latest event listing.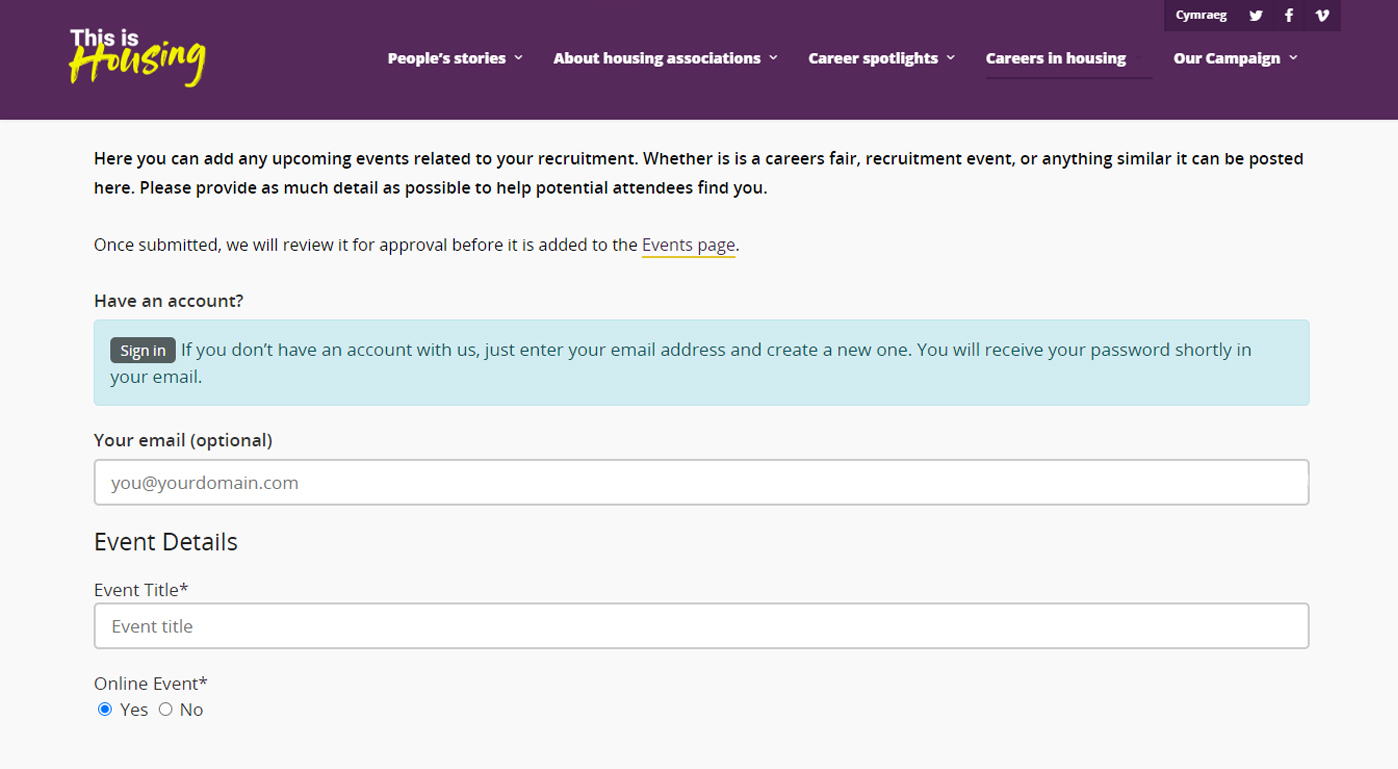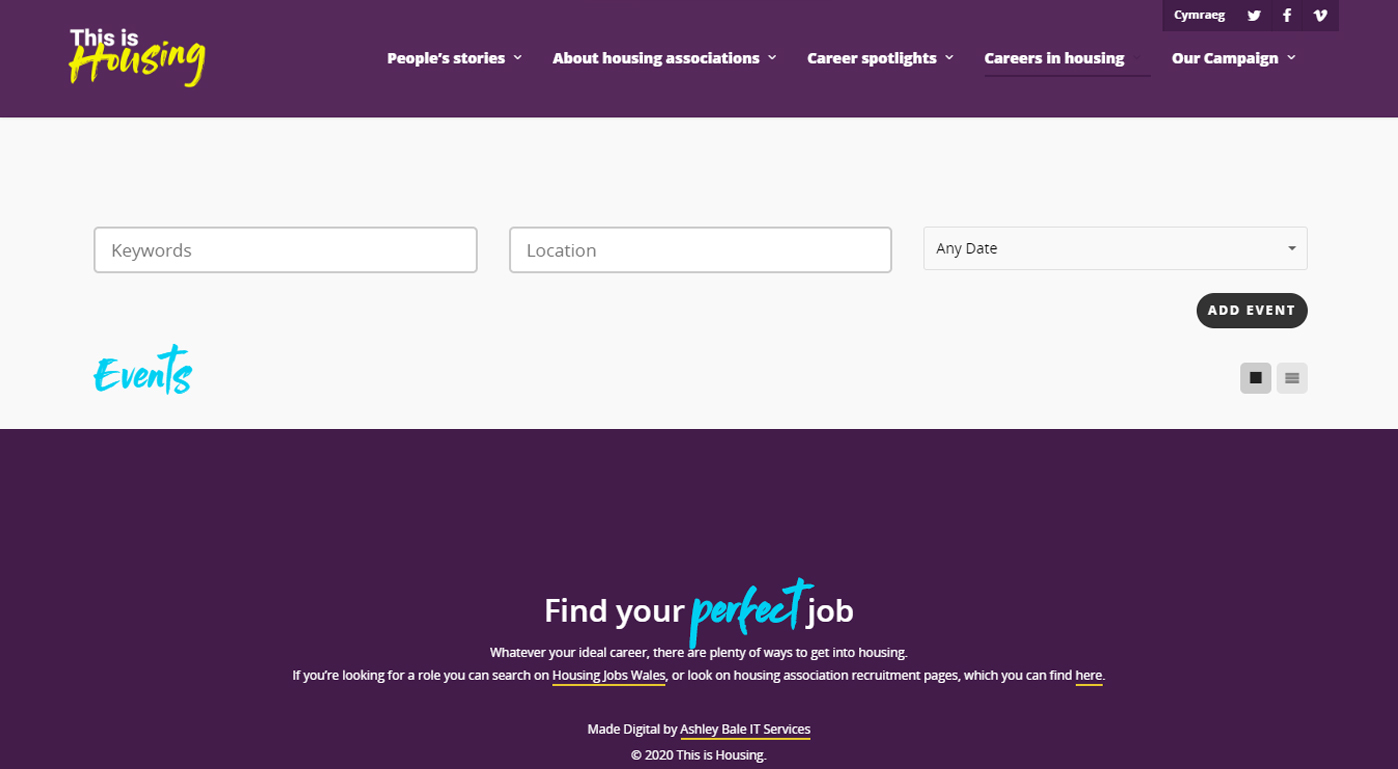 Everything was great except event listing module
As per the project requirements, the client needed an event listing module that let the public to list their events on the website after the admin's approval. For that, Ashley Bale has tried a lot of plugins as we don't try to reinvent the wheel when there is an existing one. However, none of the chosen Plugin provides us with satisfactory performance.
We needed a fast, responsive, and easy to manage WordPress Plugin that serves as per the client's specifications. We didn't lose hope, and we kept searching for the best Event Manager Plugin and trying in the hope of getting one soon, which is most suitable for our requirements.
Then Ashley Bale came across our desired Plugin
While searching, we came across the WP Event Manager Plugin, and we didn't think for a second that it might be the one we are searching for. As per our routine, we installed it and checked out whether it meets the specifications or not.
And BOOM!
We were amazed when we tried the free version of the WP Event Manager Plugin, and that brought us to its documentation.
At this time, Ashley Bale purchased the Add-ons to make it one full package
We went through the documentation, and we were very pleased to know that it has more than what we were actually looking for.
Obviously, we got impressed, and we purchased the additional Add-ons to make it a full package for the website. After getting done with the installation and configurations, we were able to let the public list their events on the website with our approval, let the attendees get registered, sell tickets to the potential audience, allowing the audience to know about upcoming events through WP Event Calendar. There were many more, which adds up a high level of functionalities.
A Personal Review About WP Event Manager Plugin
WP Event Manager is boundless event management plugin, fully customizable, and exactly what we needed to deliver to our client.
The Plugin was easy to install and configure with a variety of options available at settings to adjust them as per our needs. The documentation is well organized and properly explaining each aspect of the Plugin. The availability of simple and understandable documentation is the key thing for the newbies to get a unique and exciting experience with it.
For basic usage, the free version is more than enough, but that's not where they have stopped themselves, the developers moved ahead and offered a dozen add-ons for additional features.
Quick and Reliable Customer Support Available 24/7
We didn't require to approach the Customer Support to sort out any issue related to the functionalities as the documentation was quite enough to understand and work with the WP Event Manager Plugin. However, we tried to communicate with them at the beginning when we found WP Event Manager Plugin to confirm pricing, operability, and compatibility, etc. and we are glad to tell that the customer support was highly efficient, cooperative, and very professional in guiding the customers.
I was surprised to observe that they stood by their claims of prioritizing customers above everything else. From the start of the pricing confirmation and integration to the post-integration plugin support, the WP Event Manager team was responsive and available throughout the whole process!
The Possible Hurdles We have Faced While Working With WP Event Manager Plugin
Well, most of the people out there reading this must have concerns related to the possible hurdles and may want to know if we have faced any?
As we have already told about how perfectly they have designed the documentation to let the users know each and every aspect of the Plugin. Besides that, we must say the Plugin itself is very simple and has an interactive interface with basic general settings, which allowed us to operate it with much ease and smoothness.
While talking about the smoothness, we have experienced no extra load time of the website, which actually increases when there comes a heavy Plugins working at the backend.
Last Verdict for WP Event Manager from Ashley Bale
It was our first experience with the WP Event Manager Plugin while working on the housing project, and it made us along with our client so pleased that we couldn't resist ourselves from praising what WP Event Manager brings.
Whenever we encounter event listing projects at Ashley Bale, our first and topmost preference is always the WP Event Manager Plugin. Without a doubt, it never disappoints us with the features it brings and the simplicity, which makes it a very handy tool to operate.
WP Event Manager is a boundless events plugin, fully customizable and exactly what we needed to deliver to our client.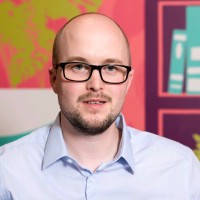 All Time Recommendation from Ashley Bale
With our personal experience, we highly recommend WP Event Manager Plugin for the event listing websites. This should be your one and only choice to tackle all the needs of an event management website.
Go with the free version, try it out, and you will definitely come to know why Ashley Bale becomes a huge fan of WP Event Manager Plugin. To experience a high level of functionalities, go with the paid add-ons to make your website a full-fledged event hosting and management system.